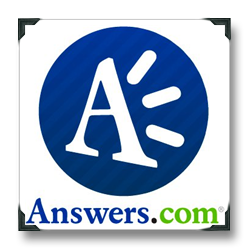 One of the reasons that I've been scaling back a bit here on 1WD (less than I'd like to, actually… because I just can't help myself… curse you, beguiling wines, CURSE YOU!!!) is that I've got more paying gigs competing for my time. Which sounds great superficially, but quickly turns into an oh-crap-I've-got-a-term-paper-due-this-week! feeling for me, particularly when I've got a loooooong list of stories and wines that I want to share here.
But paying gigs, well, pay, and what's published here on 1WD is more like a spurt of free passion [ insert your own inappropriate jokes about passion spurts here ] than it is a money-making endeavor (a lot more, actually). And so it's the free stuff that has to make room when the paying stuff comes to call, since I've got mouths to feed (two of which won't or can't take wine as regular sustenance). So…
I'm pleased to announce that there's a new item now taking up space on my growing To Do list. I'm now the resident wine expert (whatever that means!) for Answers.com. While this is a bit of an odd gig for me, in that I'm not being paid to be my odd writing self (i.e., it involves writing wine material aimed mostly at beginners, and using a second-person narrative, without references to douchebags or deep tracks from late 1980s progressive rock albums), I'm excited to try something new and different. Yes, it will take some time away from 1WD, but I'll still be posting here regularly (just not quite as regularly as some of you might be used to; see, I'm so worked up over all of this that I'm ending sentences with prepositions!). 1WD remains where I share the things that touch me most deeply, the things I really, really, really want to share with you all. I don't see that ever changing.
I'm also a bit intimidated by the new gig; my Holy Crap! moment came when I saw these stats on Answers.com's reach: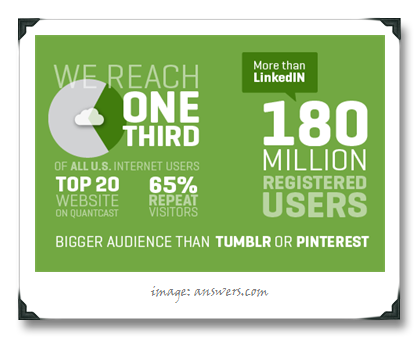 Yikes!…