I'm about to do something that I haven't really done in about ten years.
No, not drink a bunch of crappy, low-end Pinot Grigio. C'mon, I'm not insane here.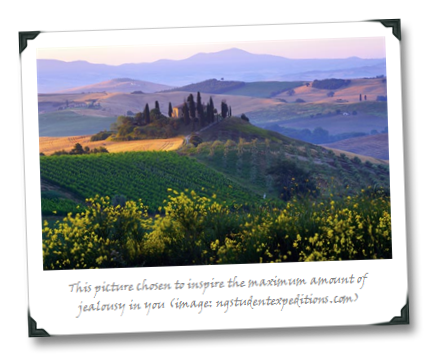 No, I'm talking about taking a vacation.  As in, a real vacation and not one in which I actually end up visiting something like 75 wine producers over five days.
I am flying off to the greater Tuscany area for the better part of ten days (!), and generally getting away from it all.  Including getting away (albeit briefly) from 1WineDude.com (though I suspect, given the location, that the wine bug will bite, I will visit some producers, and I'll end up reporting on it from Tuscany – WiFi availability permitting – in some way/shape/form, mostly because I'm a compulsive and anal Right Coaster and generally-speaking am unable to help myself)…