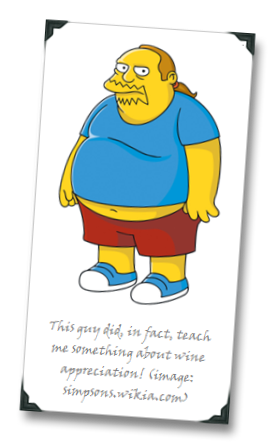 Imagine a a narrow, unevenly lit, and thoroughly cramped comic book shop near the Delaware / Pennsylvania state borders, inside of which we find a short, lanky kid in a blue-and-white 3/4-sleeve t-shirt fresh from rummaging through the bargain-bin boxes.  He's holding up two "B-grade" comic books – one in each hand, suspended like some kind of very odd but colorfully shrink-wrapped leaves suspended from opposite branches of a geek tree.
"Excuse me… I have a question… which of these comics will be worth more in a few years?"
The (ok, admittedly bearded, large, and in appearance at least completely-fitting-the-cliché) comic shop owner stops what he's doing, gives the kid a sideways glance, then slides his chair closer and leans over the shop counter. He looks the kid squarely in the eye in a rather… serious way, and answers him.
"A better question," he says in a voice filled with much more kindness and understanding than would be belied in his stare, "would be 'which one of these comics would give me more enjoyment.'"
The name of the comic shop and its owner are lost somewhere in my memory (or more likely were stored in brain cells long-since destroyed by alcohol consumption). The kid, of course, was me – many, many (many) moons ago.  And that comic shop visit was just about the last time I can remember finding myself in the throes of what I like to call "blind collection mode" – a mode of "appreciation" in which far too many wine aficionados would likely find themselves today, if only they'd take the personal blinders off long enough to realize it.
BCM isn't caused by wine scores, but it is enabled by them. Because once you put a numerical value on a product or experience, you're inviting a comparison of worth – and people will define the "worth" part in various ways, even to the point of absurdity…