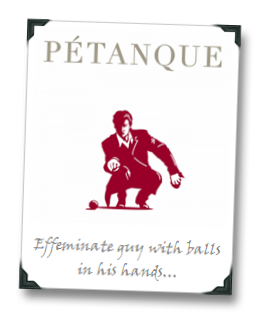 I liked Mike Brunson almost immediately.
When I met the Michel-Schlumberger winemaker, it was a brilliantly sunny and warm October day in Sonoma, and the Michel-Schlumberger estate was certainly living up to its reputation in terms of gorgeous places to visit in Dry Creek Valley.
Mike seemed pretty down to earth for someone who was making a go at creating 'prestige cuvee' style wines that retail for $50+ a bottle.  He certainly knew the estate property like the back of his hand, and was clearly committed to understanding every aspect of biodynamic wine grape cultivation.
What sealed the deal for me, though, was when we started chatting about the winery's dog.
"You can learn a lot about somebody from how they treat dogs," he said.  "That and whether or not they like Reggae."
As far as I was concerned, truer words have rarely been spoken.
Of course, it helps that Michel-Schlumberger pumps out some really tasty (though pricey) wine, and that my visit will forever be etched into the 'happy-place' recesses of my memory, not because of the beauty of the grounds (which were stunning), but because lunch consisted of the tastiest portion of pork shoulder that has ever crossed my lips.  It was the kind of pork that I imagine would be served to carnivores in heaven.
So what does this have to do with French Bocce, or ambiguously gay marketing?
A lot, actually….