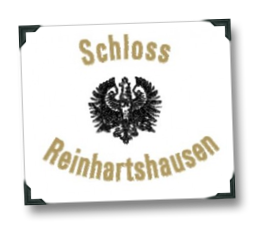 Tonight marks the finale of the month-long salute to German wines taking place at TasteLive. October has more-or-less been "Riesling Month" for me (not that I don't drink Riesling pretty much every month) in helping to get the word out about the events being hosted by TasteLive and Wines of Germany. 
Tonight's twitter tasting event, at 8PM ET, is the final October Wines of Germany tasting event and will feature a handful of bloggers tasting through selections of Schloss Reinhartshausen wines from the Rheingau (the region typically home to Germany's most austere and powerful Rieslings).  There will be one more public TTL event on Dec. 3rd that will feature a sample of Rieslings from various German producers – that's one where you will be able to join in and taste; more to come on that from both me and the folks over at TasteLive.  For tonight, you'll be able to follow along with the tasting action at the TasteLive website, or by following the #TTL search term using your favorite twitter client.
Here's a bit about tonight's highlighted producer, as lifted from the TasteLive website:
Schloss Reinhartshausen (Reinhartshausen Castle) has been identified with production of rare and majestic German Rieslings since 1337. Schloss Reinhartshausen embraces 15 separate vineyard sites located in the vicinity of the townships of Erbach and Hattenheim. These include a significant portion of the legendary Grand Cru Erbacher Marcobrunn vineyard, as well as the neighboring Erbacher Schlossberg site in its 15-acre entirety.
More on the wines for tonight's event are below.  Interestingly, the TasteLive website lists a Trockenbeerenauslese among tonight's selections, and I received an Auslese (more on those terms can be found here).  Not sure which one is correct.  I don't have any experience with the wines of Schloss Reinhartshausen – the notes below are not my words but have been taken from the importer's descriptions, so take those with a grain of salt.  Having said that, the descriptions have certainly whet my appetite…