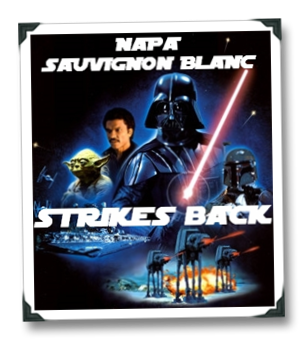 If you want to understand the changing palates of the California wine consumer (that's consumers of CA wine, not wine consumers from CA… although those two populations can certainly overlap… ok, whatever), you need to understand peaches.
That's right.  Peaches.
Jill & Steve, the owners and winemakers at Matthiasson in Napa, are also growers and sellers of peaches.  And they can explain how tastes have changed by observing the people that buy different varieties of their peaches.
"It seems to be generational," noted Steve when I visited the Matthiasson farm in Napa last week. "Older consumers prefer a more mild, balanced, pure peach flavor. You can eat those peaches all day long and feel refreshed every time. Younger people buy peaches that are like an explosion of fruit.  They're high in flavor, high in acid, high in sugar, high everything – it's tough to eat more than one of those."
I'd argue that the same thing could be said of Napa, CA Sauvignon Blanc wines – and I basically have said that, on numerous occasions.   The majority of SB wines (in my experience, that is) being produced out of Napa are too big, too oaky, to overblown, and lack the pure SB characteristics that are the hallmark of SB fruit (grass, citrus, high acidity, minerals…).
What I learned last week in Napa was that not all Napa SB is trying to be Chardonnay in disguise.  There is some SB being produced that is excellent, well-balanced, and surprisingly refreshing.  It just happens to be a big pain in the ass to make it that way, because according to the Napa winemakers that seem to be getting SB right, by and large Napa growers are habitually picking SB way too late…