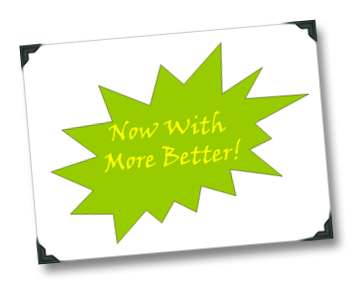 Yeah.  I know.  I'm late.  Whatever – I've got a two-year-old daughter.  At least I'm actually getting around to it, right?
I've got a simple resolution for 2010, actually, when it comes to 1WineDude.com, anyway:
Make 1WineDude.com "more betterer!"
The devil's squarely in the details, of course, but the bottom line is that wine blogs, like wine brands, have increased in both quality and quantity, and there have never been more wine blogs pumping out higher-quality content than there are right now. Hell, just look at the list of nominees for the Wine Blog Awards.  Which means not only do I have to run to stand still, I need to continuously figure out how to add more and more value for you on these virtual pages.
Either that, or continue to dupe you into thinking that I know what I'm talking about (it ain't easy!).
I'm grateful for each and every reader of this blog, and I realize that many of the same people who are pumping out great wine content are regular readers here; some are up-and-coming new voices, and are some long-standing and well-respected traditional (and non-traditional) talents in the wine world.  1WineDude.com is, more and more, becoming a place where "Intermediate" and "Expert" wine personalities can mingle and exchange ideas.
I sincerely hope that never changes.
So, in 2010, I'm trying to give you more to talk about, and more interesting things to talk about…