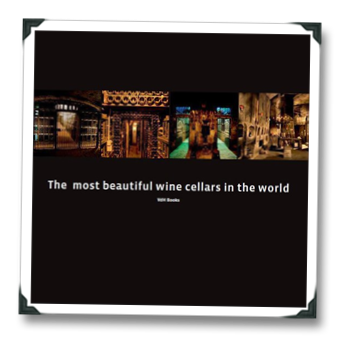 In the music industry, we call it G.A.S.  As in, Gear Acquisition Syndrome – a desire to acquire more basses, guitars, whatever, usually brought on by exposure to an awesome instrument pick up made by an acquaintance.  In my "spare time" I run a social network for bass guitarists, so I have a lot of opportunity for G.A.S.-inducing exposure.  I mean, if you're a bass player and you don't instantly get G.A.S. looking at photos like this, then you probably don't really have a pulse.
Envy or jealousy do not accurately describe G.A.S.; they have far too negative connotations, and G.A.S. isn't negative – if anything, you're happy for your friend who has picked up that awesome new instrument – it's more like a form of addiction that plagues those who find themselves simultaneously straddling the roles of collector and experiencer.
Which is, of course, a scenario which wine lovers can easily appreciate, especially when visiting one of those enormous, kick-ass wine cellars full of potentially-amazing juice.
Which is why you probably shouldn't even so much as look at the upcoming book The Most Beautiful Wine Cellars In The World by Astrid Fobelets, Jurgen Lijcops (about $60 from VdH Books, available in May 2010 – I received a preview copy).  It will very likely give you a serious case of wine G.A.S. …