I'll be hitting the judging circuit this week at the 2016 San Francisco International Wine Competition, so it seemed a good time to get a jump on the June wine product round-up (my monthly attempt at working a path through the product samples that I receive that aren't drinkable).
This month, I'm happy to report that I've got two strong recommendations to out forward; one for your mouth, and one for your brain.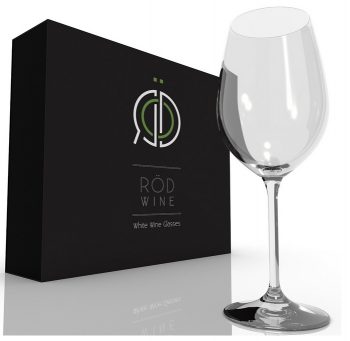 First up, the RÖD Wine series of stemware (available in packs of three glasses for about $48 per pack). These come in three impressively-packed incarnations: glasses for red, and white wines, and flutes for bubbles (the latter of which I found superfluous, as will be explained in a moment).
The three designs all share a similar sturdy, restaurant-quality build that seems quite ready to stand up to everyday use; and the rims are juuuuust slender enough that the sturdiness doesn't impact the delivery of the wine to your eager face. The base of the stemware takes a bit of getting used to, as it's a thicker design than you'll find in most stemware, but apart from that minor cavil, I thought that the RÖD Wine glasses sent to me struck an excellent balance between durability, price, and elegance. If picking one style, I'd recommend the white design; for me, they were the most versatile performers, handling white wines, delicate reds, and sparkling wines without breaking a sweat (or whatever the eqivalent of glassware sweating is)…