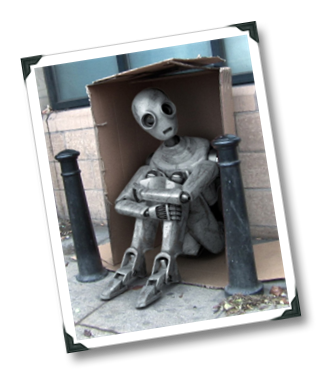 It's no secret that writing, as a paid vocation – whether about wine or any other subject – is a becoming a bit of an endangered species.
Never has this situation been so acute as it has in today's economy, which is utterly dreadful for all of us except for maybe the 4 people out there who enjoy having twice the responsibility for 33% less pay than a few years ago.  And those 4 people need a Chuck Norris-style roundhouse kick to the side of the head.
Much has been written about the impact of this gloomy state of affairs on the world of wine and wine writing, and from what I've seen, Steve Heimoff summed it up best in an article that appeared on his blog on June 5th (emphasis is mine):
"…if there are fewer and fewer paying magazines and websites, and more and more wine writers doing bad writing, then simple logic dictates that the economic future of wine writing is pretty dismal, in the long term.  People used to make a living as milkmen, gas streetlamp lighters, town criers and all sorts of other jobs that no longer exist. Could "wine writer" be as anachronistic as those someday?"
Last week, Alice Feiring – another writer who, like Steve, paid her wine writing dues coming up through traditional media and now also publishes content on a (very good) blog – seemed to have taken this gloomy view one step further (or is that farther?… ah, whatever) into the bleak and murky depths of wine writing despair.