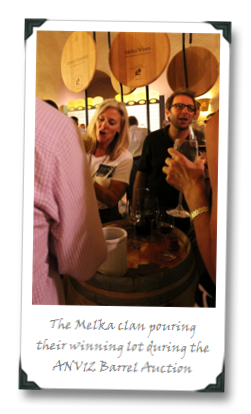 Part of the madness of Auction Napa Valley (the annual over-the-top charity shin-dig that this year raked in about $8 million) – and the fun – is that both the one-percenters and the rest of us can bid on barrels of upcoming Napa Valley wine releases (and, in some cases, special one-of-a-kind lots) during the event's barrel auction day (an e-auction also takes place, which is probably where more of the 99-percenters can realistically get in on the action).
This year, the barrel auction was held inside the extensive caves at Jarvis, a producer who brings their grapes underground into their man-made caves, with those grapes not seeing the light of day again until they exit as high-end, bottle-aged wines.
It's a fun event, where wine producers, press, and the one-percenters (okay… that's unfair… let's say two-percenters) mingle on the lawn, sampling NV producer wines and enjoying a sh*tload of foodstuffs from local purveyors (and it wasn't exactly run-of-the-mill food-truck fare, either – at one station, you could sample a mini version of The French Laundry's famous salmon tartare "ice cream cone").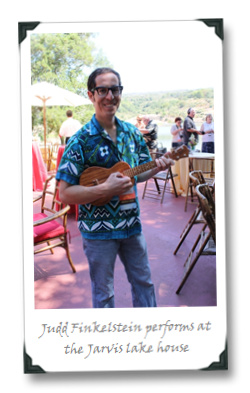 2012's version was a bit hectic (apparently so hectic that I was able to only take photos in portait orientation, from the looks of the inset pics), but in a fun way. However, the mayhem made even the hockey-arena-sized event space in Jarvis' caves seem crowded. I gave up on critically assessing the barrel lots pretty quickly, once it became clear that it was going to take me a few minutes per taste just to work my way through the throngs enough to access the spit buckets.
So… I only got to about thirty of the hundred-or-so auction lots that day, and while it might come as no surprise to hear that a Philippe Melka wine and a Scarecow lot were vying for the highest-bid bragging rights during the auction, it might surprise those of you who have been following the NV wine scene to learn that Scarecrow came in second this time, losing out to Melka's first-ever barrel auction wine under his own label.
Following are my takes on the best of what I got around to tasting critically that day, before I gave the hell up to the whole enticing craziness and just started drinking (mostly Schramsberg Blanc de Blancs, since it was hot and sunny) instead of tasting… as well as some thoughts on the 2010 NV vintage overall…