Depending on who you are, California's Ventura County will spark up a number of mental images: beach stay-cations; Tony Stark's mansion; a place to refill the gas tank en route to wine country in Northern California.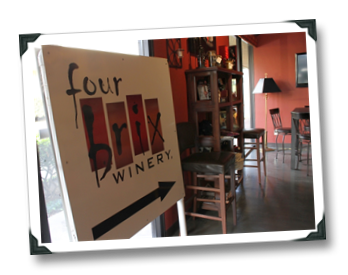 But there are a host of urban wineries (now numbering over a dozen) that are attempting to carve out a wine trail in Ventura, buoyed by the success of kosher powerhouse Herzog and critical darling The Ojai Vineyard, and sourcing grapes from their more famous Northern Cali cousin regions.
I'll be talking more about all of this in a feature (I've yet to write…!) for PalatePress.com, based on press trip I took to the region last year. The short version of the tale is that I admired the gumption of those urban, bootstrapped wineries, most of which have been established by former hobbyists who went totally off the deep end and graduated their production into rented winemaking spaces, tasting rooms, and in some cases full-time gigs (can't say they're not courageous…).
Has Ventura arrived, wine-speaking? Not yet. Are they doing better than we ought to reasonably expect from such a ragtag group of independent upstarts? Yeah. Mini-reviews will be coming forthwith,  but a brief highlight of some of my faves is up now at Answers.com.  More of that trip will be put to light in the prospective Palate Press piece (only with less consonance… probably…).
Anyway, one of those upstart standouts is Four Brix Winery, a play on the U.S. grape ripeness measurement, and the number in the name represents four of the wine regions that got the founding partners (the Noonan, Simonsgaard and Stewart families) into this whole wine mess in the first place: Spain, Italy, France, and (naturally) California. If you find that a bit kitschy, just wait until you see how they name their wines…