You know you're in a great neighborhood when what's supposed to be a five minute stop-and-say-hello visit at a neighbor's house while dog walking turns into a multi-hour, home-cooked dinner (with several wines imbibed, naturally).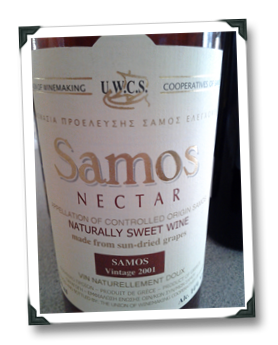 Another blessing to count, and another reason why we love where we live (yeah, even if it's in the North Korea of U.S. alcohol control states, and more or less the new ground zero for Lyme disease; whatever). The neighbors in this case were the Voutsakis clan, a Greek family whose hospitality know few boundaries when it comes to helping – and feeding – their family and friends. So after a few glasses of ouzo, extended playtime among the kids of both families became an invitation to dinner.
The last time this happened, I was totally unprepared in terms of having zero Greek wines on hand in the sample pool (not that we suffered by any measure, but it would've been nice to pair the ethnic cuisine with its spiritual wine accompaniment, right?).
But this time… this time the sample pool was ready. This time, we had a bit of vinous Greek love to spread around…