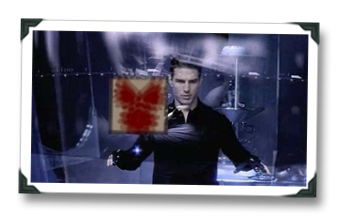 At a new, small California winery, an ethnically diverse pair are making low production Cabernet Sauvignon. Very, very good Cabernet, that is.
For those of you who are playing along at home, I'm going to introduce this article with a bit of background, because it's several months in the making.  Also, if I don't start out with some preliminaries, it's going to confuse the hell out of me.
Also, since we're going to end up connecting Oaxaca (that's in Mexico), Napa Valley, Stag's Leap Wine Cellars, Opus One, Mario Bazán Cellars, and ethnic diversity, we need to make sure we're all on the same page before we start.
Bear with me, you're probably smarter than I am, ok?  Here's the recap:
During a recent Twitter Taste Live event featuring St. Supery wines, I railed a bit on my overall disappointment with Napa Valley Sauvignon Blanc.  This led to a challenge of sorts from Opus One winemaker and friend-of-the-Dude Michael Silacci, who dared me to compare Napa SB wines like Toquade against their counterparts from France or New Zealand, or at least to try Toquade.
During a recent jaunt to the Left Coast for the American Wine Bloggers Conference, I did just that (tried Toquade, I mean, not just jaunted), along with some other great Napa wines (more on that in a few minutes) when I visited Michael for dinner (he didn't pour any Opus, by the way… jerk…!).
In the meantime, I'd opened up a fairly sizeable barrique of worms when I highlighted the fact that there is an incredible lack of ethnic diversity in winery ownership and in winemaking in general, and discussed with you fine readers the value of writing about very small-production wines (like Toquade).
Right… that's Twitter, TasteLive, Napa Valley SB, Opus One, the Wine Bloggers Conference, Toquade, ethnic diversity in winemaking, and my coverage of small-production wines.  Crystal clear, right?
Anyway… at that same dinner with Michael, I was introduced to another (very) small-production wine.  A red this time, from a winery owned by a Mexican-born immigrant who employs a young African-American female winemaker.
In other words, I'd hit the serendipity synchronicity jackpot.  Which means that this is the one chance I may have to piss off everybody in a single post… I cannot screw this up!
[ Editor's note: for those who are humorless, the preceding statement is a joke; in fact, those who are humorless are probably reading the wrong blog and should leave immediately for the sake of preserving their own sanity. ]
Background setup complete – now, let's get talking about the wine…