During the recent Wine Bloggers Conference in Santa Barbara, I performed one of the more self-serving actions of my entire life (and that's saying something, right there). During Corbett Barr's keynote speech, I clapped deliberately and loudly when Barr told the conference-goers that the wine blogging community needs to do more to work together and foster community. A few seconds of my obnoxious clapping got (more or less) the entire room applauding Barr's astute comment.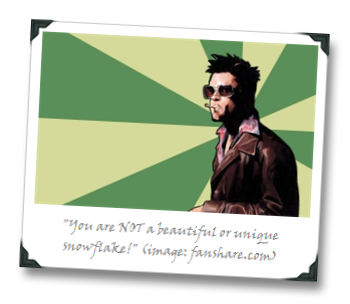 I label that as self-serving because Barr and I spent over an hour on the phone together prior to WBC14, discussing the current state of wine blogging, during which I pressed hard on the fact that too many wine bloggers view themselves as someone apart from the wine blogging community, and, like their wine print brethren, are too competitive and catty and need to share more in rising-tide-lifts-all-boats fashion.
I fear that, based on the blogging about WBC14 that has transpired since that speech, that much of Barr's wisdom fell on some deaf ears. While we've seen a handful of well-reasoned WBC14 criticism and balanced debate about topics such as the conference's Wine Writers Workshop session, we've seen a bit more carping about the conference not meeting expectations, and/or the speakers being too old, too white, too print, too out of touch, too whatever.
WTF?!?? Are you people out of your minds?!???
Folks, if you're blogging about wine and want to wine blogging to be taken more seriously, then let me tell you something about the state of your writing, and your approach to the wine blogging community: It's a joke…