[ Editor's note: following is a guest post from the 1WD intern: the young, unpaid Shelby Vittek. While Shelby may be young, she's got better creds than a lot of would-be wine media folks out there: she's been writing about wine for the millennial set for the better part of a year, is already working on her first book (a guide to wine for college students), and has been published in the Washington Post's travel section.  Her current writing gig is for the newly re-launched TableMatters.com. To give Shelby a break from having to catalog the small ocean of samples in my basement, we're going to let her flex her writing muscles with guest posts centering on how young wine buyers view the wine world. We often talk about the Millennial wine buying generation here on 1WD, but this is a chance for you to get the scoop on Millennial wine habits directly from the source. You can follow Shelby on twitter at @BigBoldReds. Let us know what you think (but keep things civil, you opinionated b*stards!). Enjoy! ]
My usual cutoff price for a bottle of wine is ten dollars.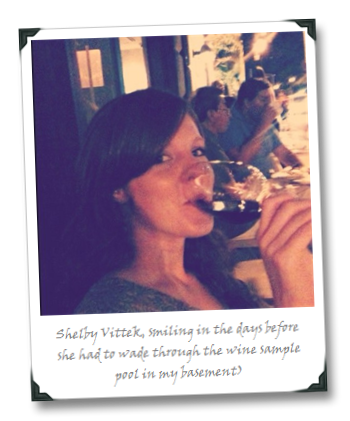 Yes, you read that correctly: $10 or less.
My problem isn't that I don't enjoy drinking higher-end wines, ones that are older or more intriguing – it's just that frankly, I can't afford them.
I'm part of the younger generation of wine-curious Millennials – the ones who have entered into the world of legal wine-buying and consumption age in the past few years. We are supposedly the generation of wine drinkers believed to be the almighty saviors of the wine industry. But finding an interesting, relatively delicious bottle of wine that doesn't give me anxiety when I think about making rent at the end of the month is a never-ending challenge.
While I don't anticipate these wines will blow me away the same way an older Barolo or an aged Riesling does, I want to be able to take pleasure in a glass alone after work (or rather, hours of organizing the mass amounts of wine samples in Joe's basement). I want to share a bottle with friends without being embarrassed or horrified by the quality of my selection. (I have been deemed the know-it-all-wine-friend, after all.) And when I go home to visit my mother, I want to bring a bottle with me that impresses both her and her more sophisticated palate, without my budget-savvy ways being given away.
You may be shaking your head, or rolling your eyes at how frugal I am with my wine purchases. Maybe you think I'm crazy for expecting a ten-dollar bill to be traded for a beautifully perfumed wine that also delivers rich flavors. But I assure you, I am not insane, and I am definitely not alone. Many other younger Millennials are in the same boat as I am…