Lately I've found myself at (what I'd consider to be) a lot of (what I would call) professional (or, at least, semi-professional) environments in which I am expected (or at least it seems that way) to taste wine in the hopes that I might critically evaluate it (but with fewer parenthetical interruptions if I do).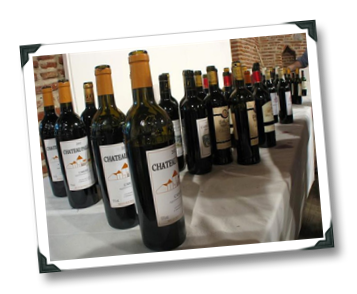 I'm rarely alone at those moments – I'm usually part of a small group of bloggers, traditional press, or some mixture thereof. But I am usually alone in at least one respect at those tastings: I'm the one asking for a spit bucket.
Or the one looking around for an open outside door, empty unused glass, drainage grate, or random patch of grass so that I can spit. More often than not, I feel as though I've got to explain myself, and/or am left wondering why a winery or event coordinator hasn't thought to at least provide a plastic cup for spitting purposes.
More concerning to me is that the majority of my peers at these tastings don't seem to feel the slightest need to spit.
Now, I'm not about to tell someone how they should evaluate wine, and I'm certainly in the "wine tasting is more subjective than objective" camp – but I'm baffled as to how someone can taste several wines without spitting and think that they can remain cogent enough to provide an ounce of objective viewpoint about it all later…