I love you people – you sure have some intelligent opinions!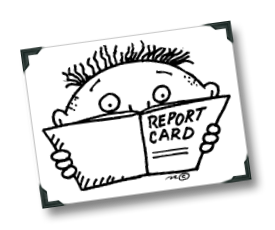 My open discussion on whether or not 1WineDude.com should implement a rating system for its wine reviews generated just a teeny bit of discussion… as in over 70 comments worth of discussion!
There was a poll as well, for those who prefer to have their say without commenting. 
The results?
The poll ended up over 60% favoring the addition of ratings (see the previous post for an explanation of how those ratings would work). 
The comments had a slight majority in favor, with the remaining roughly comments falling into the following groups (in descending order of responses):
It's your blog, do whatever you want.
I don't like ratings but I'll forgive you if you use them.
Please, please, please do NOT do this.
Despite the fact that the majority of responses to the wine rating question were in favor, the mix of poll results and comments didn't strike me as the type of majority that implies a Dick-Cheney-style voting "clear mandate of the people."  I'm not sure it feels right.
So what am I gonna do?
Well… I'm gonna compromise…