Several days ago, a lively discussion took place here in the comments on a post (okay, "rant") that challenged wineries in emerging wine regions to focus on fewer, higher-quality bottlings, and not to pawn off poorly-made (or not-quite-ready-for-prime-time experimental) wines onto customers at their tasting rooms (a scenario which I've experienced first-hand).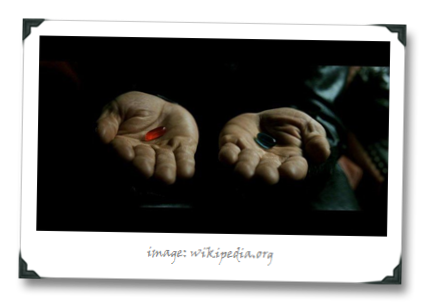 In those comments, frequent-visitor and formidable-wine-blogger-in-his-own-right Thomas Pellechia raised a couple of fascinating related questions, about which he, in turn, challenged me to write:
"…is there or should there be a relationship between what the wine 'press' prefers and what the wine 'tourists' buy? And who's got the upper hand when it comes to establishing the success of a winery?"
Put another way, if critics say a wine really sucks, how relative of a measure is it?  Do people act on that assessment when it comes to buying wine?  And if they do, should they?  Could a winery still manage to pawn off its crappy stuff to newbie consumers in the tasting room, even if critics pan the bejeezus out of it?
Not easy questions to tackle.  In fact, they're like trying to tackle Jerome Bettis in his heyday.  If I'd have had any clue just how deep a rabbit hole I'd be diving into after promising Thom I'd take on the topic, I would have told him (politely) to get bent and stop leaving such profound comments on my blog.
And this rabbit hole goes pretty deep, boy.  What I found in my quick-and-dirty investigation reveals a lot about how we buy wine, calls into question the future relevance of wine criticism generally (including my own modest contribution to that sphere), and tells us why it still might be possible for wineries to close many a tasting room sale on their crappiest offerings.
So take the red pill, if you dare, and I'll show you just how deep the rabbit-hole goes…