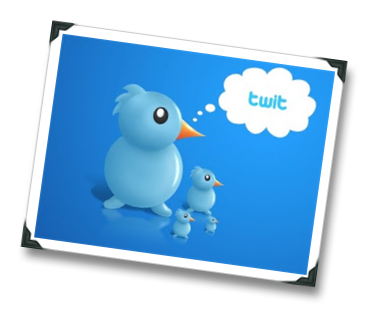 Remember Internet chat rooms?  Sure you do – those were the simple, on-line places where you could converse, via written text-based messages, with other seemingly like-minded folks about an endless array of topics, ranging from politics to puppy grooming.  Well, converse until the person on the other end asked "Are you a chick?  are you hot?"
Back in those days, I had two buddies who would frequent on-line chat rooms dedicated to topics about Wars, and strike up a group conversation.  Once they thought that they'd earned the trust of the folks chatting on-line, they would say something deliberately inflammatory like "all of the Star Wars books suck!" and start a short-lived but vicious flame-war, during which they would often change sides to try to confuse the poor people who jumped into the fray.  It was kind of like an all-out Star Wars chat room ballroom brawl.
Ah, the heady, youthful and poignantly ignorant days of the Internet!
Forums came next, but aren't real-time, and in the on-line wine world the forums most closely associated with print media (eRobertParker.com and Winespectator.com) have been marred by the negative perceptions of hostility on the part of both members and moderators.
In these more recent days, the chat room and the on-line forum have been superseded.  We have seen the future of on-line wine chat, and it's full of wine twits like me.
There is a place where wineries, media, bloggers, and wine lovers are congregating to chat about wine on-line, and it's called twitter.  And if you love wine, you need to be part of this virtual community.
I'm not going to 'explain' twitter here.  Mostly because it's very difficult to explain twitter, and I'm lazy.  Instead, I'm just going to try to convince you that if you're not yet part of the wine community on twitter, then you need to be.
Fortunately for me, that's actually pretty easy, because it pretty much boils down to one only reason (and even I can explain that one!)…