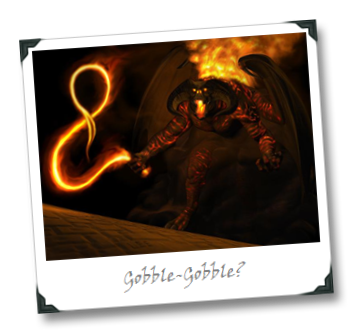 I know what you're thinking:
Man, I really hope that today's 1WineDude post somehow combines the Acura Integra, InfoTech department payroll practices, farm animals, Lord of the Rings, marijuana, and estate-grown California Syrah!
What can I say? Who loves ya, baby?!?
On second thought, I might have painted myself into a serious blogging corner here… let's just push on and see how all of this pans out, shall we?
You see, Pavo Wines Syrah is not my first run-in with a wild turkey (though this wine is no "turkey" – more on that in a minute or two; or three).  No, not that Wild Turkey, either.  No, what I'm talking about are the large and sometimes colorful birds that tend to roam on farmland across much of North America.
A little over 10 years ago, I was speeding through the backroads of southeastern PA on my way to work, just after dawn on a gorgeous morning, zipping through twisting, winding roads that bisected local farms.  When I say "speeding" I mean speeding.  As in, the kind of speeding that not only breaks local traffic laws, it borders on violating county moral and ethical standards as well.  I was flirting with being late for work, and at that time my InfoTech day job had a punch-card policy – we 'clocked-in' for work just like anyone else on the site (which consisted mostly of factory floor workers). This policy managed to promote a few interesting behaviors, like creating a feeling of equity among the entire site staff, and also allowed the company to offer a 'punctuality bonus' if you showed up on time (which is a nice way of saying that if you are late, you'll be docked a percentage of that day's pay).  In my case, it helped create unsafe roadways, since I was hell-bent that day on not missing out on some pay, if you catch my drift.
Hugging the road, I had but one stretch of farmland to cross before I'd be out of the woods (literally and figuratively).  I took the final turn (blind, of course, as most of these turns are in PA) on the bisecting lane at ridiculous speed, steering for the apex and finding directly in front of me, just as I cleared the corner, two very large and very unsuspecting wild turkeys, making their leisurely way across the road.  They couldn't have been more directly in front of my oncoming road hazard.
SCREEEEEECH went the brakes.  The car stopped so suddenly, and jerked forward so roughly, that I wasn't sure if I'd hit anything or not.  I peeked over the steering wheel.  Nothing.  A pregnant moment passed that couldn't have been more than a few seconds but felt like a lifetime.  A head appeared above the windshield.  A turkey head.  It was bobbing, clearly perturbed, offering up a "Beeatch – I'm gonna f—k you UP!" look, but it was a head that was otherwise unharmed.  I leaned forward and saw its mate follow suit, but she appeared less agitated at the whole affair.  They couldn't have been more than 16 inches in front of my car.
To recap: that's the Acura, IT payroll, and farm animals. Now, it's time to talk about the wine (yeah, yeah, and Lord of the Rings – I didn't forget); a wine that takes its logo from a wild turkey, and like a turkey is tasty, colorful, and dense (just not that meaning of dense)…