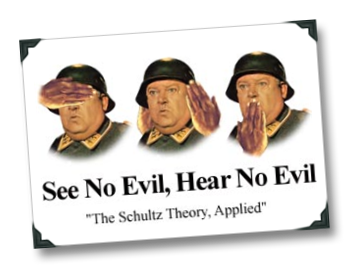 By the time this post is published, I'll be kicking off the wine touring portion of my German press junket trip, sponsored by the German Wine Institute and the European Union.  If you happen to be a taxpayer in an EU-participating country, I'd like to take this opportunity to think you for letting your government spend your hard-earned Euros to send me back to the beautiful wine regions of Germany.  It's a bit of a publicity full-court press on the part of the Destination Riesling program, as this trip coincides with Riesling Week 2009, which will see restaurants in major U.S. markets featuring Riesling wines from Germany, Alsace, and Austria.
I'm pretty sure I know how the Destination Riesling program (those are the folks organizing all this flurry of Riesling activity) got my name, but I'm currently completely clueless as to why they selected me as one of the journalists included on this junket.  If it looks like a journalist, acts like a journalist, and smells like a journalist, but it isn't trained as a journalist and doesn't make its living as a journalist, is it actually a journalist?
Given the hoopla in the wine world regarding the topic of press freebies in general, I'm looking forward the discussions and debates that my mere presence on this trip might generate (hey, as a blogger, I'm an easy target!).  I'm also excited to see what, if any, coverage comes out of this jaunt for the virtual pages of 1WineDude.com.  It's very likely that if I do write about the press junket aspects, I will be changing the names of the other attendees (a rare occurrence of prudence on my part!)…
Since posting here may be a bit sporadic in the short-term, I'm lining up some pre-written material for the early part of the week.  Given the junket, it seemed logical to cover German wine in some way today to kick-off the week, and when I think of German wine, one word comes to mind quickly.

Deception…